The Smithtown Youth Bureau: Fightin' for Our Kids
Image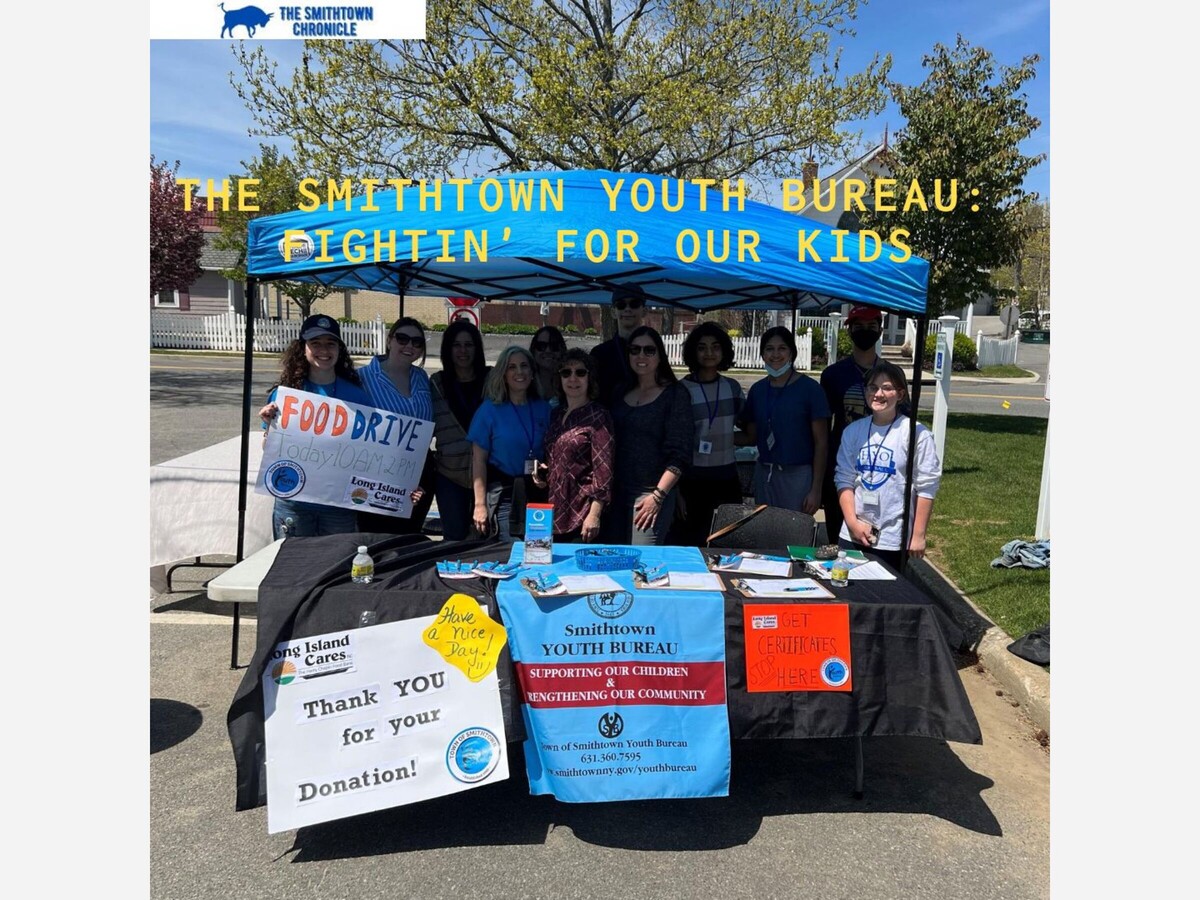 In 1980, the late Supervisor Patrick Vecchio created a program to promote the well-being of children, youths, and families in and around the Smithtown area. Mr. Vecchio's program is called the Smithtown Youth Bureau. Today, the program has expanded, with alumnae volunteers even becoming staffers.
Stacey Sanders, executive director of the Smithtown Youth Bureau, has a 30-year tenure with the program. She opened up about the bureau's various initiatives geared towards community service and positive development.
"We have about maybe 20 members on the Youth Advisory Board, and those are appointed," she said. "Students write a letter to the supervisor and apply for an appointment. It's a two-year appointment to the board."
The Youth Bureau's touted goals are to keep children healthy, assist families in economic self-sufficiency, as well as instill attitudes and skills to minimize possible involvement in the juvenile justice system. It also aims for accessible education and to ensure children are raised in a nurturing home.
Ms. Sanders said, "The students get involved in their community, and we have something to offer them to keep busy." She said it provides them the opportunity to give back to their community.
The Youth Bureau works in conjunction with Horizons Counseling & Education Center to provide prevention programs as well. It offers workshops and programs, including employment readiness, mentoring, college prep, and communication training. There are also parent programs and supports.
"I've seen students as participants of a program, then in turn board members or interns," said Ms. Sanders. At her previous position in the town of Islip, she saw young volunteers become staff members. "We follow the kids. They stay in touch with us, and it's wonderful to hear what they have become."
Volunteering is available through the Youth Bureau Volunteer Corps with opportunities linked to the town of Smithtown and other partnering agencies. Within Smithtown's Volunteer Corps are about 700 registered students, according to Ms. Sanders.
Also, the Smithtown Youth Bureau & Community Alliance holds meetings with youth development professionals, substance abuse professionals, educators, school administrators, faith-based leaders, local businesses, and township residents. Community togetherness is priority number one for the Youth Bureau.
"We meet a lot of younger parents with younger children, and they were introduced to the Youth Bureau. Then we end up seeing these kids grow up," said Ms. Sanders.
The organization hosts a plethora of incentives to provide youth with the necessary social skills, education on career development, and awareness programs on drug abuse, peer pressure, and time management, among many other things.
The annual family pool party is a particular fan favorite for Ms. Sanders and other employees. She said there is usually a surplus of 200 people in attendance. They swim, play games, and eat pizza. To Ms. Sanders, it's a real chance to build and strengthen community relations.
Ms. Sanders also lauded the support from town Supervisor Edward Wehrheim, saying his office has promoted events, financially supported programs, and has shown genuine interest, even appearing for events.
"They help promote the events. They stay in contact with us and are interested in what we do, so that's wonderful," said Ms. Sanders.
Ms. Sanders concluded by saying, "It's all about doing the program, getting to know people, finding out what they need, and doing the best [for them]."
This past Sunday, the Smithtown Youth Bureau teamed up with Long Island Cares to continue its efforts through its "Stuff-a-Truck" Food Drive. Numerous families came to donate, with nearly 70 students participating as volunteers.
The Youth Bureau isn't stopping there with many volunteer opportunities this month. May 13th is its "Pizza Box Top Event" to provide awareness to the dangers of underage drinking. May 15th is its "Spring Farm Festival," including a petting zoo and arts and crafts for the kids. Teens and adults can participate in gardening work as well. Other initiatives and volunteer opportunities will continue to roll out this spring.