The Boys Scouts Are Back and Ready for a Chilly Dip into the Northport Bay
Image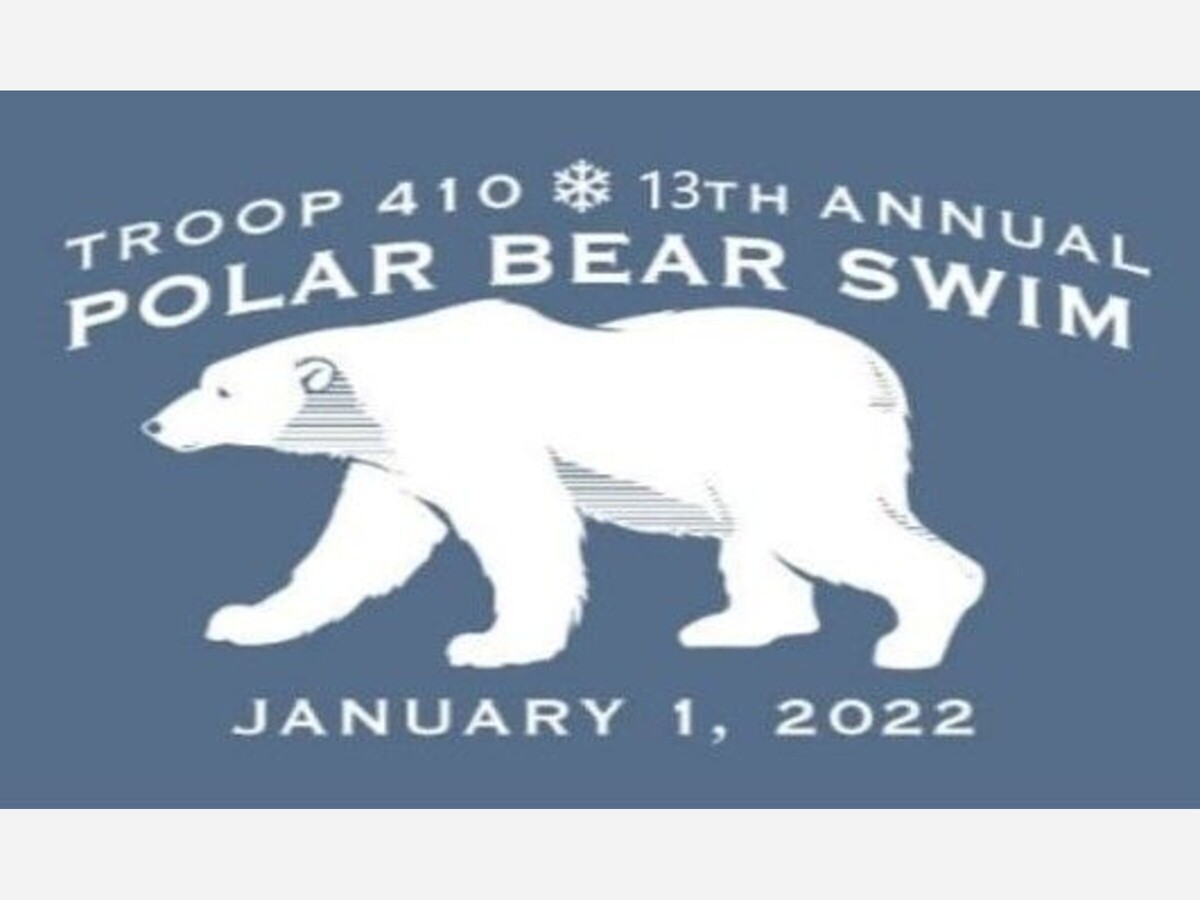 Boy Scout Troop 410 hosts its 13th annual Polar Bear Swim to support the local food pantry.
After one year hiatus due to the COVID-19 pandemic, Troop 410 planned to go live-in-person with its 13th annual "Polar Bear Plunge" at the Northport Bay.
Northport's Steers Beach, the swim site, is located off of Easton Neck Road, next to Asharoken Beach. The chilly swim was hosted at noon on New Year's Day, with registration opening at 11 am.
Over the course of 10 years, with the efforts of small businesses and local communities across Long Island, the Polar Bear Swim has raised over $30,000 for the Northport Food Pantry.
Troop 410 has a history of fundraising from their partners with the Northport Fire Department "Smokeaters" to their "Scouting for Food" program. In May 2019, Troop 410 presented a whopping check of $6500 to the Northport Food Pantry. This year they hope to break that threshold amidst the pandemic with the support of all.
The Northport Food Pantry, the Ecumenical Lay Council (ELC) Food Pantry, serves people from the communities of Northport, East Northport, Greenlawn, Fort Salonga, and Centerport. The pantry is located at 330 Main Street in Northport. The pantry provides food and other support for families in need. In addition, it hosts traditions of Thanksgiving turkeys, Christmas presents including "adopt a family," and Easter baskets. The pantry also supports school supplies for those in need.
Participants who showed up to the chilly plunge were welcomed. Donations of $5 or more per swimmer via cash or checks were required. Checks were to be made payable to "BSA Troop 410." Hundreds were anticipated to participate, so each donation was important–no matter how small.
Since large gatherings are not possible during the current COVID-19 pandemic, the boys have decided to take the chilly plunge on their own without spectators or other support. Troop 410 recorded the dip and challenged others to do the same by posting them or emailing to troop410northportpolarbear@gmail.com.
Those taking the virtual plunge were given the suggestion to do so via a pool, hot tub, ice-cold buckets of water, or even a simple water balloon fight. Troop 410 encourages fun, but of course, to adhere to New York State social distancing guidelines.
Troop 410 also offered T-shirt sponsoring through $100 donations. Sponsors were noted on a list on the back of the T-shirts sold at the event. The T-shirts will continue to be available for purchase at $15 for short sleeves and $20 for long sleeves. Commemorative masks are also available for participants and sponsors. Other donations can be made on the Boy Scout Troop 410's site. The suggested donation is $20. All proceeds will go towards the Northport Food Pantry.
If you are from the area and wanted to support your local community, this was a chance to start the new year off on a selfless and charitable foot. A small donation can still afford a lot to those in need.
Additional information may be found on Troop 410's Facebook page or website.
For all other inquiries, contact the troop via (631)786-1429 or email at troop410northportpolarbear@gmail.com.